This introductory qualification recognises individual asset management knowledge and understanding. It certifies your understanding of the fundamental principles of asset management.
Who is the IAM Certificate for?
The IAM Certificate is aimed at those new to asset management or with some initial experience of working in an asset management role. Equally, you may have worked in asset management for a while and wish to embark on discipline relevant qualifications. There are no entry requirements for the qualification and it is not essential to be an IAM member, however, registration with the IAM is required. Please ensure you are logged in before applying for the IAM Certificate.
Login to Book/Take exam/View results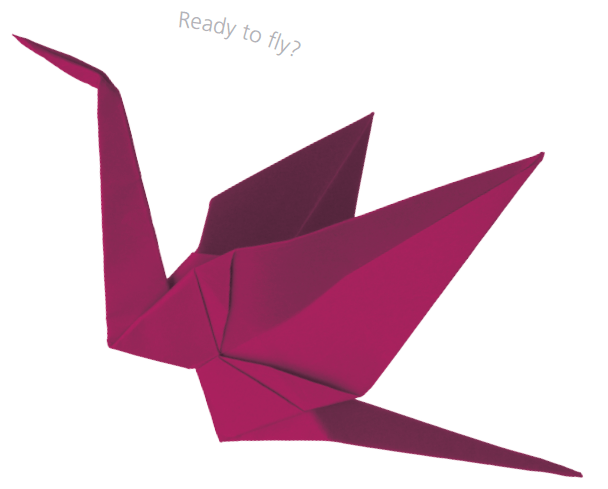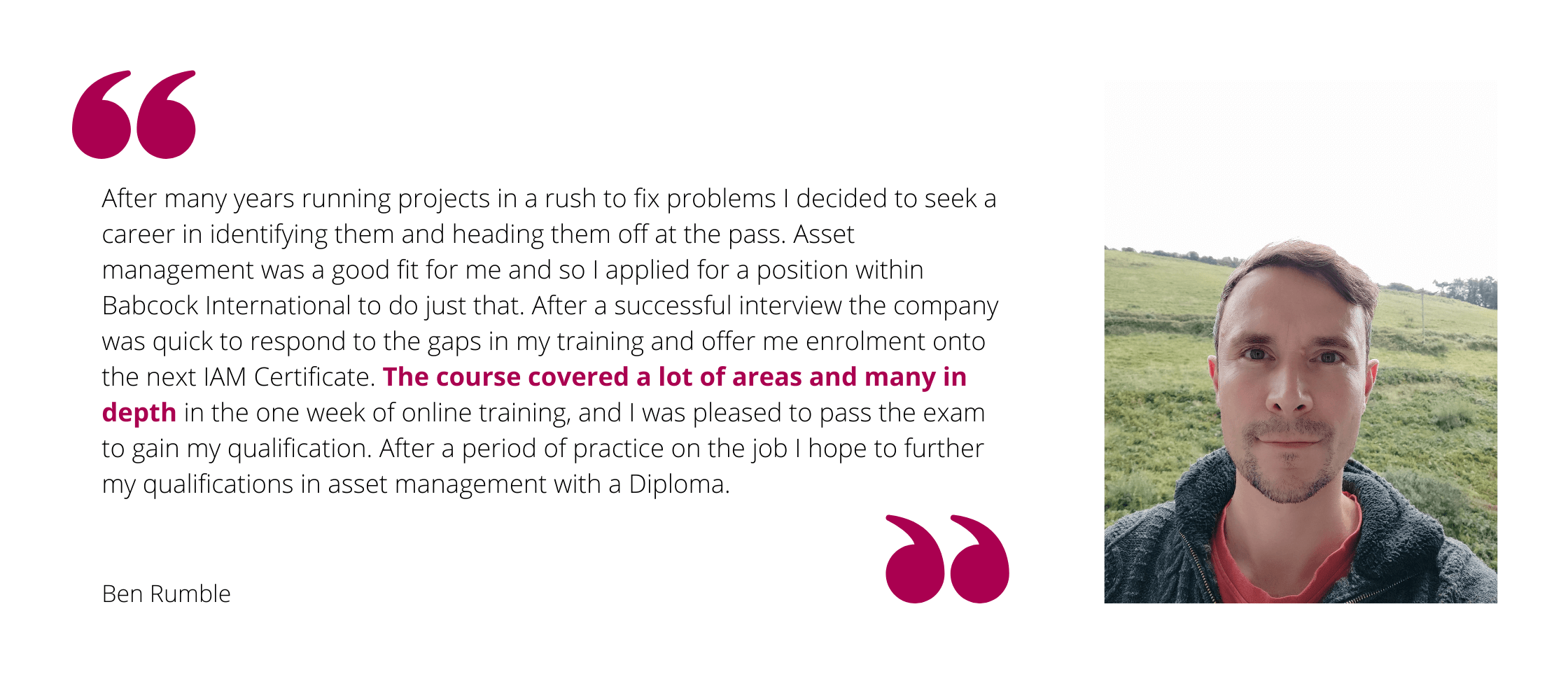 How much does it cost? 
Qualification fees cover the registration process and provide entry to sit the examination once. If a candidate opts to re-sit the examination, the same fee applies to register and sit the exam again.
If you opt to take a training course for your IAM Qualification, or your qualification is being organised by your employers, check with your selected training provider or organisation whether the exam fee is included in the training package before paying for an exam yourself. 
GBP £250
Euro €290
USA $325

All exams are currently available in
Dutch
English
French-Canadian
Portuguese-Brazilian
Spanish-Modern
German
The examination: "Principles of Asset Management"
The Principles of Asset Management is a 2-hour invigilated exam delivered online at approved IAM exam venues. It comprises 60 multiple-choice questions over 5 compulsory modules:
| MODULES | NO. OF QUESTIONS |
| --- | --- |
| M1   Principles of Asset Management | 20 |
| M2   Asset Management Policy, Strategy & Planning | 10 |
| M3   Managing Asset Life Cycle Decisions and Activities | 10 |
| M4   Assessing and Managing Asset Management Risks | 10 |
| M5   Finance and Business Impact | 10 |
To be awarded the IAM Certificate, candidates will need to achieve an overall score of 65%, with a score of not less than 50% in each of the five modules.
The exam is 'closed book', which means that printed reference materials and dictionaries cannot be taken into the examination room.
We suggest that approximately 150 hours of study is needed to prepare for the 'Principles of Asset Management' exam, depending on your prior knowledge and experience. 
IAM Endorsed Training
IAM Endorsed Trainers can offer support with training in line with the IAM Certificate syllabus.
Find out more
Further Information for candidates
Access the IAM Candidate Handbook and Syllabi and find out more about the qualifications process. 
If you can't find what you are looking for – try looking at our Frequently Asked Questions for more information