IAM Annual Conference - new date and location!
26 Mar 2020
IAM Annual Conference - new date and location!
New date: 3-5 November 2020
New location: Chelsea Harbour Hotel, London, UK
In light of the current situation, we have decided to postpone the IAM Annual Conference – due to be held 22-24 June in Brighton, UK.

We make this decision to protect the health and safety of event attendees, speakers, staff and all people involved in the running of our flagship global event, We realise the delay is disappointing for many of our loyal volunteers and members, but we know you understand the reasons.

Running across three days, delegates will have the chance to attend a diverse range of presentations, workshops, formal learning and networking opportunities. There will also be an interactive exhibition area offering the chance to delegates to find out the best and most innovative services and tools to help with their asset management needs. With over 400 worldwide delegates and the leading asset management companies in attendance, this is a key conference for the asset management community.

You do not have to be a paid member of the IAM in order to attend - anybody can book by signing up as a contact.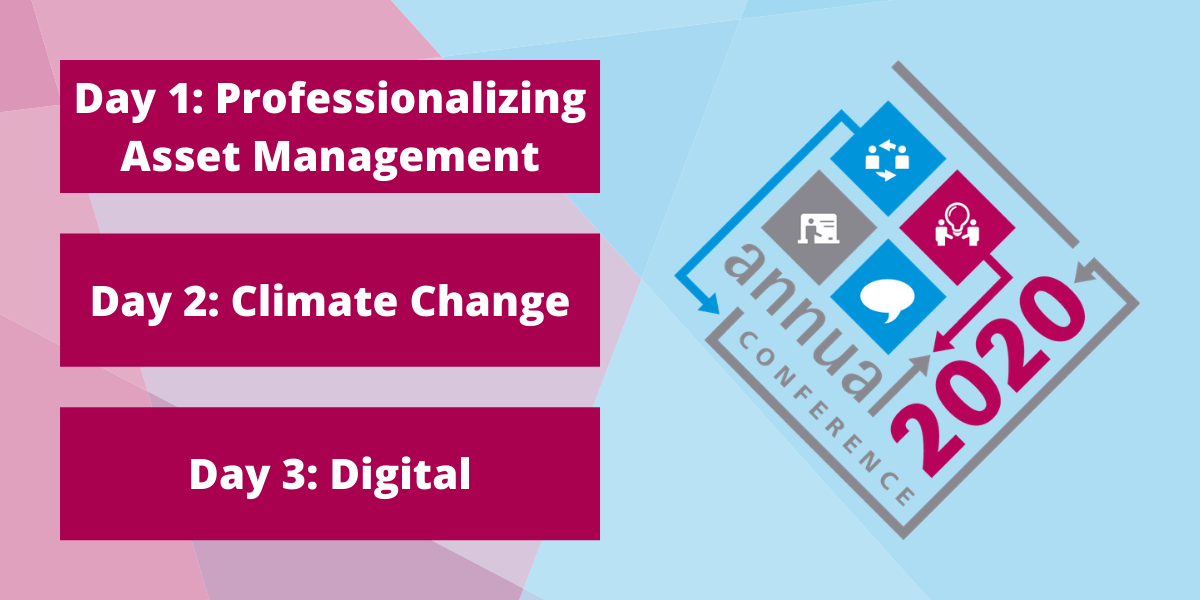 Shaping up the content

We continue to work on putting together a leading, insightful and progressive program of content for the conference - including keynote speakers like Emma Howard Boyd, Chair of the Environment Agency. 

Our call for submissions is still open - a great opportunity to present your work to the leading professionals in the asset management community.
Related News